From J. D. Hooker   14 March 1867
Kew
March 14/67.
Dear Darwin
Hurra, I am right again; it was not A Gray that wrote the article on Agassiz— how glorious a discovery that there is another man in the world who could write such an article: by Jove it does warm the cockles of one's heart.1
Per contra I am in a state of deep dejection, having been persuaded by all the Botanists I respect to accept the nomination for election to the Presidentship of Brit Assn. in 1868 at Norwich.2 You may well pity me. However in for a penny in for a pound & if I am in good health & keep at the time I will do my very best.
What have you been about since I last saw you in Queen Anne St.?3 I have been plodding at Gen. Plant.4
Here is a wonderful discovery, Naudin has sent me seeds of Chamærops humilis fertilized by the Date Palm & by Jove they are altogether unlike Chamerops seeds in shape texture size & consistency & exactly half way to Dates!5 Young plants have been raised & these appear intermediate.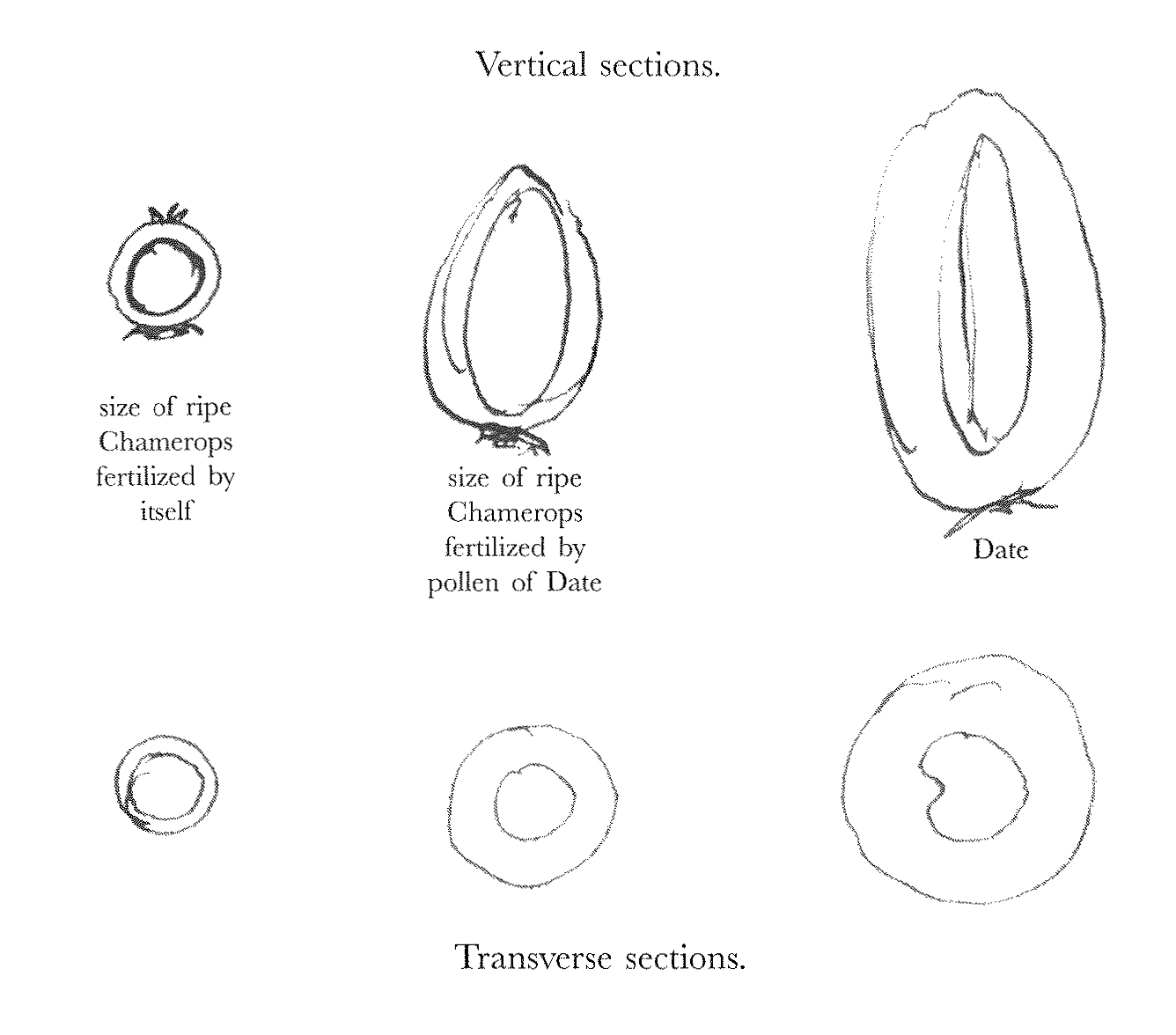 Is this not a wonderful experiment & results.?
Ever yrs aff | J D Hooker
I go to Paris end of month for Jury work at Exhibn.—6
CD annotations
1.1 Hurra, … Gen. Plant. 3.2] crossed red crayon
End of letter: 'G. Chronicle 67 p. 264 M. Denis speaks of the fruit of the Hybrid [interl] palm as intermediate & not as result of direct action of fertilisation.'7 ink
Footnotes
Bibliography
Correspondence: The correspondence of Charles Darwin. Edited by Frederick Burkhardt et al. 29 vols to date. Cambridge: Cambridge University Press. 1985–.
Variation: The variation of animals and plants under domestication. By Charles Darwin. 2 vols. London: John Murray. 1868.
Summary
Has been persuaded to accept BAAS Presidency.
On Charles Naudin's discovery of seeds of Chamaerops fertilised by the date-palm.
Letter details
Letter no.

DCP-LETT-5441

From

To

Sent from

Kew

Source of text

Physical description

ALS 4pp †