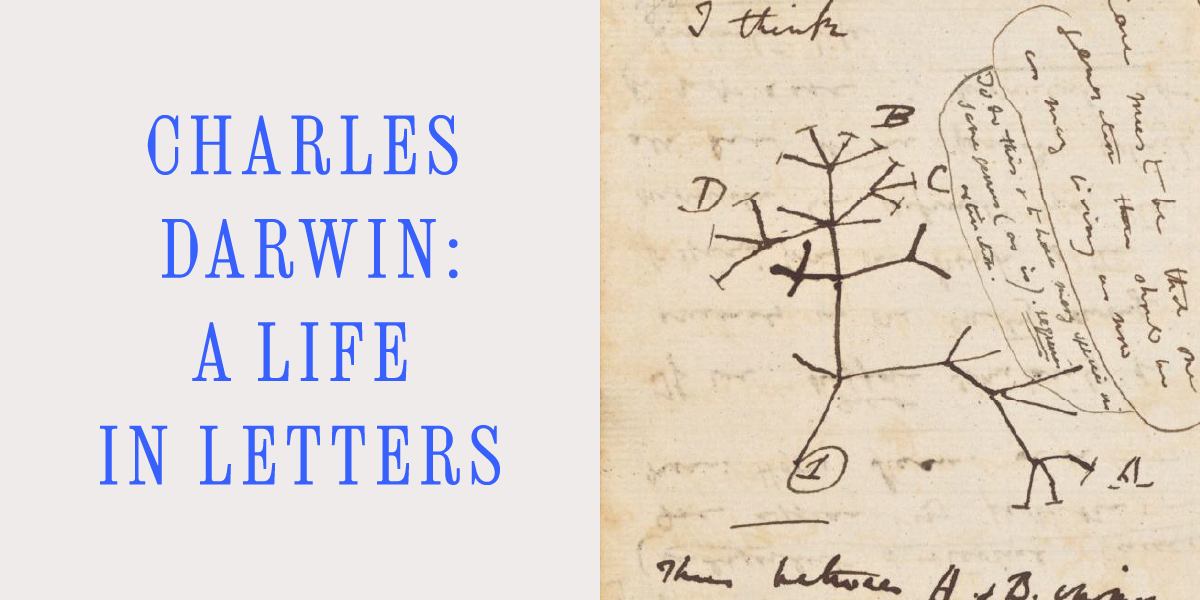 Charles Darwin: A Life in Letters
Charles Darwin (1809–1882), author of On the Origin of Species and The Descent of Man, is one of the most famous names in science. Darwin's explanation of how all living things evolved from a single shared ancestor laid the groundwork for evolutionary biology and the way scientists look at the world today. Through his letters, all of us can meet and explore the life and work of a man whose ideas and indefatigable research launched a scientific revolution.
Throughout his life—whether as a raw young adventurer, a family man, or a gray-bearded celebrity—Darwin had an infectious curiosity about the world around him. His letters, often warm, witty, and engaging, mix science and gossip. Darwin counted many scientists, amateur and professional, as friends even if he never met them; his network of correspondents encompassed the scientific world and included women and men from all walks of life, from working-class pigeon breeders to aristocratic orchid collectors. The letters open a window onto their lives, too.
The Darwin Correspondence Project, which published its first printed volume in 1985, completed the 30th and final volume of The Correspondence of Charles Darwin in 2023. As new letters are found, they continue to be added to the online edition, where anyone can read the complete texts of all known letters Darwin wrote and received. They total more than 15,000.
Charles Darwin: A Life in Letters is presented in partnership with Cambridge University Library and celebrates the completion of the Darwin Correspondence Project, a 45-year endeavor to publish all of Charles Darwin's letters; research is at the exhibition's heart. This is the rarest of chances to be with Darwin as he was, in his own words.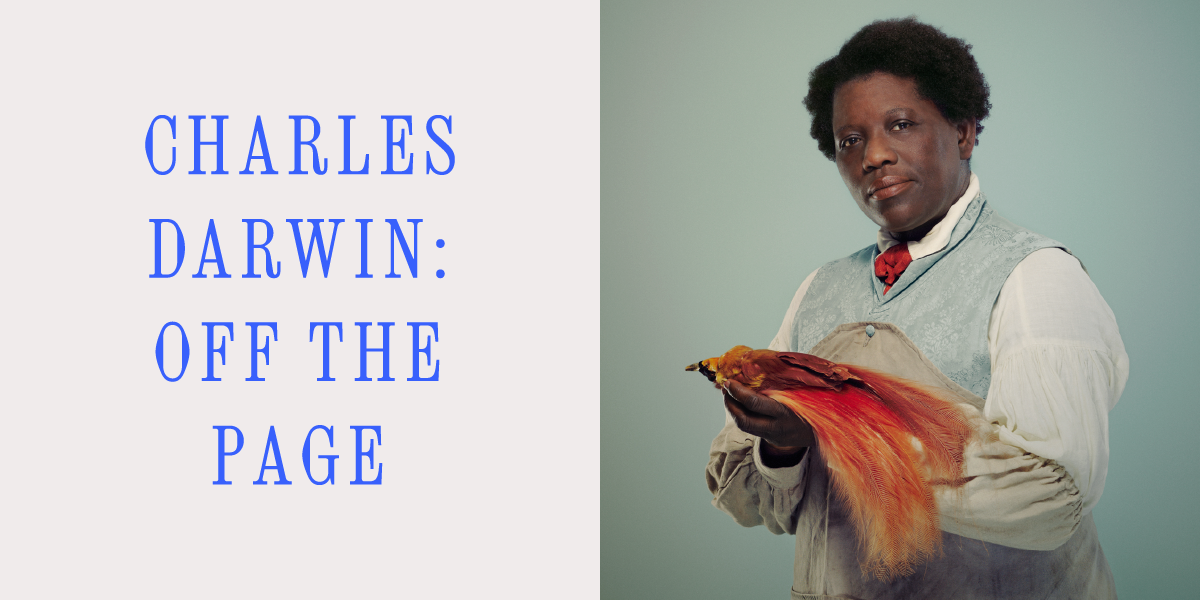 Charles Darwin: Off the Page
Leonora Saunders is a photographer and artist whose work explores themes of inequality and representation across history. Her work has been featured in the Guardian, the Sunday Times and the Evening Standard as well as the Royal Photographic Society Journal and other periodicals. Saunders has exhibited across the UK, as well as in London and New York. Her work includes such major projects as These Four Walls, 2018, showing the meanings of women's work at home since the early nineteenth century, and Raising Horizons, which showed women working in archaeology, paleontology, and geology over the past two hundred years, posed by women who work in similar fields today.
For their version of Charles Darwin: A Life in Letters, Cambridge University Library commissioned Saunders to portray people whom Darwin knew but who have been underrepresented in his story and the history of his time: the German woman who taught his children; the formerly enslaved man who taught him taxidermy in Edinburgh; a Xhosa man who responded to Darwin's questionnaire on facial expressions; and a number of correspondents who had no formal training in science but who nonetheless were active collaborators with Darwin in scientific research.
An important part of Saunders's method is conversing with her sitters to draw out and understand their relationships with the historical persons whom they will represent. The portraits on view in the Rayner Special Collections Wing on the third floor of the Library are examples of this work, and their sitters include, among others, a natural history curator, a botanist, and some present-day Darwins.