Explore the ship that took Darwin around the world on his greatest adventure
In 1831, Charles Darwin joined a voyage that he later referred to 'as by far the most important event in my life'. Dive in to our 3D model of the Beagle and find out more about life on board and the adventures that Darwin had.
---
How did Darwin get to go on the Beagle voyage?
Alison Pearn explains how Darwin joined the voyage and how close he came to not going at all.
---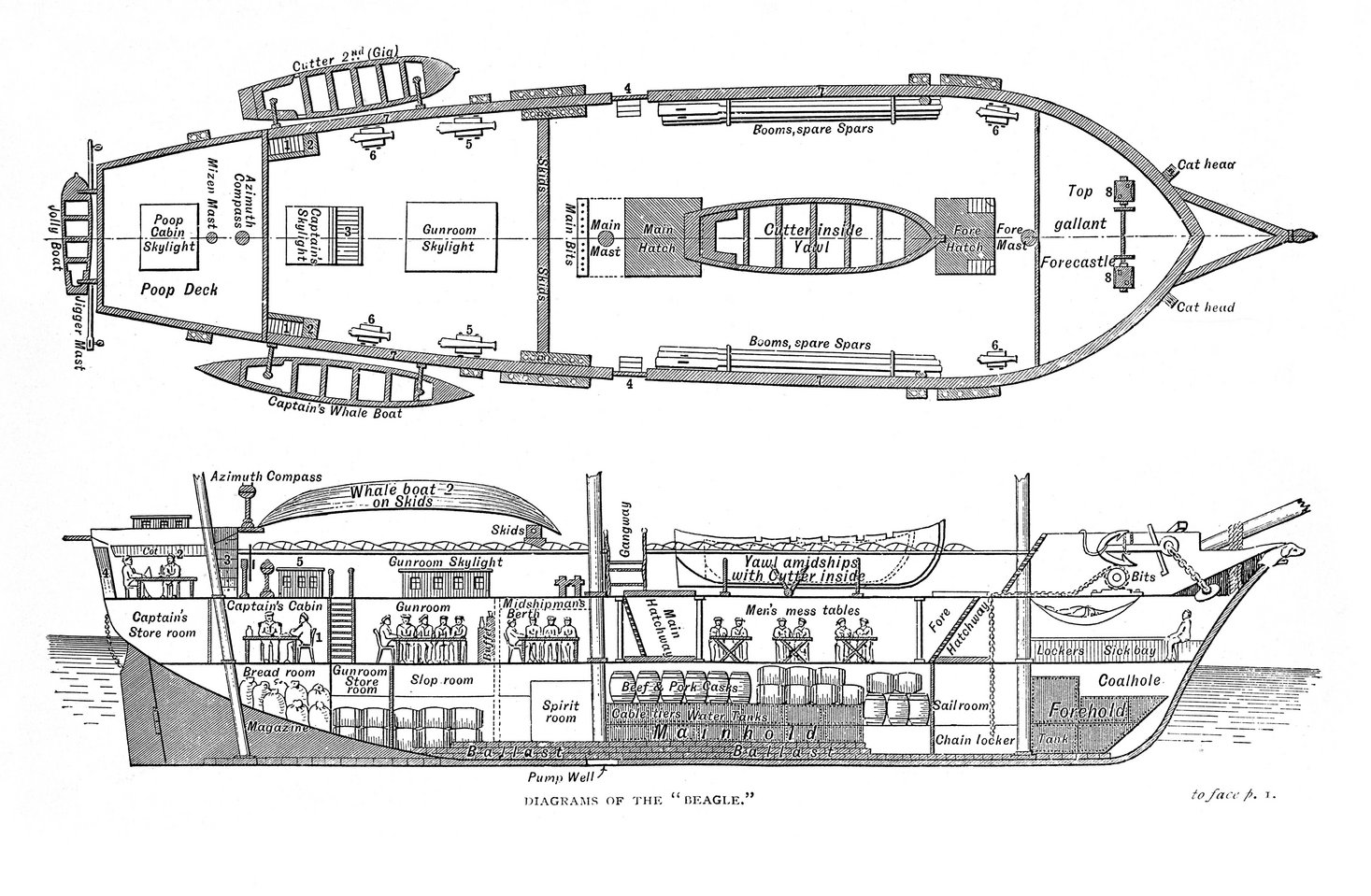 'HMS Beagle, incorporating Middle Section, Fore and Aft 1832' by Midshipman Philip Gidley King