Summary
Discussion of Mrs Agassiz's letter [to Mary Lyell, forwarded to CD] regarding S. American glacial action,
with comments on Bunbury's letter on temperate plants.
Refers to opinions of Agassiz, David Forbes, Hooker, and CD on glacial period and glaciers.
Wishes he had published a long chapter on glacial period [Natural selection, pp. 535–66] written ten years ago.
Tells of death of his sister, Catherine, and other family matters.
| | |
| --- | --- |
| Author:   | Charles Robert Darwin |
| Addressee:   | Charles Lyell, 1st baronet |
| Date:   | 7 Feb [1866] |
| Classmark:   | American Philosophical Society (Mss.B.D25.312) |
| Letter no:   | DCP-LETT-4999 |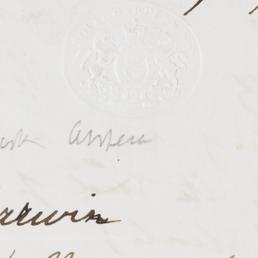 Summary
Questions for his lecture on "Insular floras".
Comments on CD's criticism of Atlantis. Has no fixed opinion on continental extensions. Great objections to hypotheses of CD and Forbes: botanical to CD's; geological to Forbes's. Will point out that natural selection is necessary to both hypotheses.
| | |
| --- | --- |
| Author:   | Joseph Dalton Hooker |
| Addressee:   | Charles Robert Darwin |
| Date:   | 31 July 1866 |
| Classmark:   | DAR 102: 81–6 |
| Letter no:   | DCP-LETT-5168 |
Matches: 1 hit
… Forbes, Edward. 1846. On the connexion between the distribution of the existing fauna and flora of the British Isles, and the geological changes which have affected their area, especially during the epoch of the Northern Drift. Memoirs of the Geological Survey of Great Britain, and of the Museum of Economic Geology in London 1: 336–432. Imbrie, John and Imbrie, Katherine Palmer. 1979. Ice Ages: solving the mystery. London and Basingstoke: Macmillan Press. Mabberley, David …