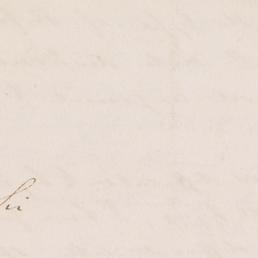 Summary
Replies to CD's questions on plant hybridisation and laws of inheritance. Rejects predominant transmission of characters by established forms. Males show predominance, but congeniality of parents' constitution to climate and soil more important. No correlation between hybridisation and variability, cultivation, and geographical distribution. Rejects reversion.
Describes experiments in Hippeastrum in which pollen from another species proved more fertile than plant's own pollen.
Did not intend to say that crossing is inimical to fertility.
| | |
| --- | --- |
| Author:   | William Herbert, dean of Manchester |
| Addressee:   | John Stevens Henslow |
| Date:   | 5 Apr 1839 |
| Classmark:   | DAR 185: 63 |
| Letter no:   | DCP-LETT-503 |
Matches: 1 hit