Search:
darwin in
keywords
audio
in
Commentary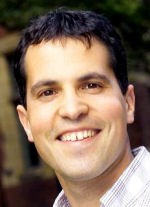 Summary
Darwin made a famous comment about parallels between changes in language and species change. Gregory Radick, Professor of History and Philosophy of Science at Leeds University, talks about the importance of the development of language to Darwin, what…
Summary
Randal Keynes is a great-great-grandson of Charles Darwin, and the author of Annie's Box (Fourth Estate, 2001), which discusses Darwin's home life, his relationship with his wife and children, and the ways in which these influenced his feelings about…
Summary
Dr Tim Lewens is a Lecturer in the Department of History and Philosophy of Science at the University of Cambridge. He is the author of Organisms and artifacts (2004), which examines the language and arguments for design in biology and philosophy, and of…
Summary
On a sunny Wednesday in June 2011 in a makeshift recording studio somewhere in Cambridge, we were very pleased to welcome Terry Molloy back to the Darwin Correspondence Project for a special recording session. Terry, known for his portrayal of Davros in Dr…
Summary
Pietro Corsi is Professor of the History of Science at the University of Oxford. His book Evolution Before Darwin is due to be published in 2010 by Oxford University Press. Date of interview: 17 July 2009 Transcription 1: Introduction …
Summary
John Hedley Brooke is President of the Science and Religion Forum as well as the author of the influential Science and Religion: Some Historical Perspectives (Cambridge University Press, 1991). He has had a long career in the history of science and…
Summary
We chose four films to cover a broad chronology from the early 19th to the early 20th century; and a range of themes, including teaching Darwinism, slavery and race, degeneration in Victorian society, the boundaries between normal and abnormal in the…
Matches: 1 hits
… were films that would make surprising connections to Charles Darwin's work on human nature, and that …
Summary
Darwin Correspondence · EMMA by Craig Baxter
Summary
Mary Treat was a naturalist from New Jersey who made significant contributions to the fields of entomolgy and botany. Over the period 1871–1876, she exchanged fifteen letters with Darwin - more than any other woman naturalist.
Summary
Darwin Correspondence · FRANK by Craig Baxter
Summary
The Project hosted an event on "The Face of Emotion" as part of the Cambridge Festival of Ideas in October 2011. Darwin's work on expression was discussed in the context of current research in artificial intelligence, autism, and neuroscience. Video or…
Matches: 3 hits
Summary
This speciallycommissioned BBC Radio drama is based entirely on Charles and Emma Darwin's own words and correspondence. Behind the controversial public persona, Darwin was an affectionate family man, fully engaged – sometimes heartbreakingly so – in the…
Matches: 3 hits