Search:
darwin in
keywords
For the curious...
in
Commentary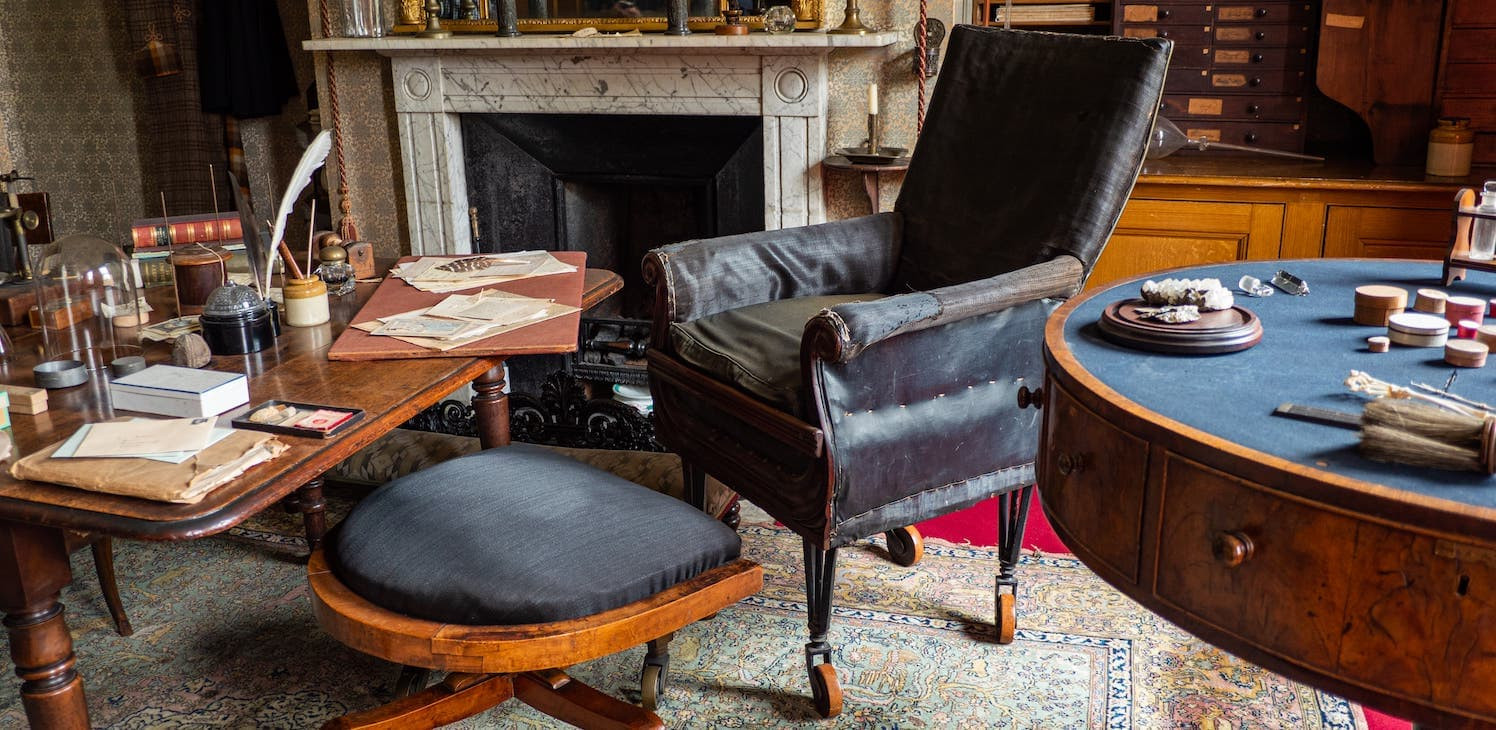 Summary
Ever wondered how Darwin worked? As part of our For the Curious series of simple interactives, 'Darwin working from home' lets you explore objects from Darwin's study and garden at Down House to learn how he worked and what he had to say about it. And not…
Summary
Some of the stranger things Darwin received in the post can tell us a lot about how Darwin worked at home. In 1863, Darwin was very excited when the ornithologist Alfred Newton sent him a diseased, red-legged partridge foot with an enormous ball of clay…
Summary
Was Darwin an invalid? In many photographs he looks wearied by age, wrapped in a great coat to protect him from cold. In a letter to his cousin William Fox, he wrote: "Long and continued ill health has much changed me, & I very often think with…
Summary
In 1831, Darwin joined a voyage that he later referred to 'as by far the most important event in my life'. Dive in to our 3D model of the Beagle and find out more about life on board and the adventures that he had.
Summary
Darwin wrote to around 2000 people all over the world to help him tackle some fundamental questions about life on earth. To mark Origin of species' 162nd birthday, explore Darwin's Networks to see how the correspondence he exchanged shaped events in…
Summary
Darwin was almost always in the company of dogs. Nina, Spark, Pincher, and Shiela. Snow, Dash, Bob, and Bran. The beloved terrier Polly (right). They were Darwin's constant companions at home and in the field, on walks and in sport, in his study and…
Summary
One of the more unusual invitations Darwin received was to be a patron of the Crystal Palace cat show, the first nationwide cat show in Britain. The man who first came up with the idea for the show, Harrison Weir, was one of Darwin's correspondents, as…
Summary
Darwin is famous for showing that humans are just another animal, but, in his later years in particular, his real passion was something even more ambitious: to show that there are no hard-and-fast boundaries between animals and plants.   In 1875 Darwin…