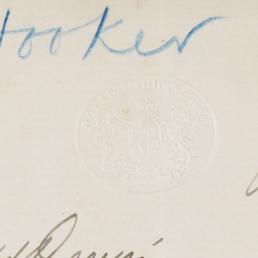 Summary
Frank asked to summarise work with CD for use in JDH's Royal Society address.
Work with A. Gray shows Colorado plants closer to Altai than to E. or W. America.
Work with J. Ball shows Moroccan plants very distinct from nearby Canaries.
JDH on Royal Commission to Paris Exhibition.
| | |
| --- | --- |
| Author:   | Joseph Dalton Hooker |
| Addressee:   | Charles Robert Darwin |
| Date:   | 4 Oct 1878 |
| Classmark:   | DAR 104: 115–17 |
| Letter no:   | DCP-LETT-11714 |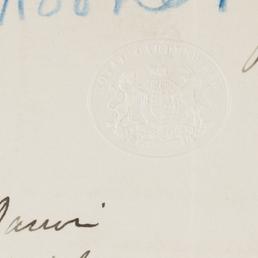 Summary
Botanical evidence is against F. B. White's origin of St Helena fauna. JDH holds flora is S. African. Since plants must arrive before insects, if fauna is Palearctic then flora survived glacial period. Flora not Miocene since old and relic orders are absent. Suggests S. African west coastal mountains as insects' origin.
| | |
| --- | --- |
| Author:   | Joseph Dalton Hooker |
| Addressee:   | Charles Robert Darwin |
| Date:   | 7 Oct 1878 |
| Classmark:   | DAR 104: 118–20 |
| Letter no:   | DCP-LETT-11718 |