| | |
| --- | --- |
| Author:   | Asa Gray |
| Addressee:   | Joseph Dalton Hooker |
| Date:   | 5 Jan 1860 |
| Classmark:   | DAR 98 (ser. 2): 20–1 |
| Letter no:   | DCP-LETT-2638 |
Summary
Includes comments about George Bentham's anniversary address to the Linnean Society with particular notice of the favourable attention to Darwin, except for Natural Selection, and to AG's essay in the Atlantic Monthly.
He defends [W. B.] Carpenter and [Jeffries] Wyman against [Richard] Owen.
Gossip about scientific honours and other matters.
| | |
| --- | --- |
| Author:   | Asa Gray |
| Addressee:   | Joseph Dalton Hooker |
| Date:   | 6 July 1863 |
| Classmark:   | Royal Botanic Gardens, Kew (Asa Gray correspondence: 328–9) |
| Letter no:   | DCP-LETT-4232F |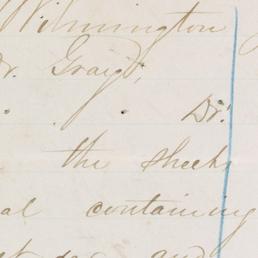 Summary
Sends W. M. Canby's observations on the carnivorous powers of Dionaea. [See Insectivorous plants, pp. 301, 310, 313.]
| | |
| --- | --- |
| Author:   | Asa Gray |
| Addressee:   | Joseph Dalton Hooker |
| Date:   | [after 6 July 1867] |
| Classmark:   | DAR 58.1: 16–17 |
| Letter no:   | DCP-LETT-5580 |