Summary
CD thought Watson's article beastly in its criticisms of JDH. Watson's criticism of CD was not new or important, but fair, so CD could honestly thank him, adding his regret at what was said about JDH.
Is sitting for Woolner bust.
Has read James Croll on alternation of glacial and warmer periods in north and south, which would remove JDH's objections to cool period extending to equator.
| | |
| --- | --- |
| Author:   | Charles Robert Darwin |
| Addressee:   | Joseph Dalton Hooker |
| Date:   | 26 Nov [1868] |
| Classmark:   | DAR 94: 98–101 |
| Letter no:   | DCP-LETT-6476 |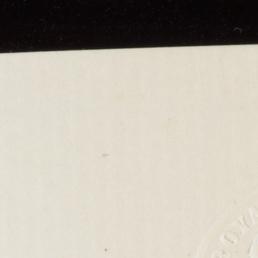 Summary
Anxious to hear how the Lubbocks take the disastrous termination to their hopes. [Sir John Lubbock was defeated in the Parliamentary election on 25 Nov 1868.]
| | |
| --- | --- |
| Author:   | Joseph Dalton Hooker |
| Addressee:   | Charles Robert Darwin |
| Date:   | 26 Nov 1868 |
| Classmark:   | DAR 102: 242 |
| Letter no:   | DCP-LETT-6477 |