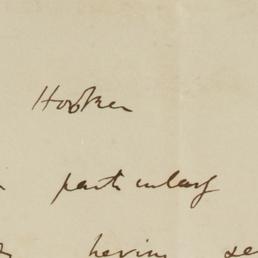 Summary
Thanks for facts on solitary islands having several species of peculiar genera; "it knocks on the head some analogies of mine".
Has long been trying to discover in how many flowers crossing is probable, but finds it difficult to show "even a vague probability of this".
Will JDH proof-read Galapagos chapter of Journal of researches?
Gives information on his Galapagos collection; explains why it differs from others.
| | |
| --- | --- |
| Author:   | Charles Robert Darwin |
| Addressee:   | Joseph Dalton Hooker |
| Date:   | [22 July – 19 Aug 1845] |
| Classmark:   | DAR 114: 37 |
| Letter no:   | DCP-LETT-892 |