| | |
| --- | --- |
| Author:   | Charles Robert Darwin |
| Addressee:   | Joseph Dalton Hooker |
| Date:   | 9[–10] Nov [1858] |
| Classmark:   | DAR 114: 253 |
| Letter no:   | DCP-LETT-2355 |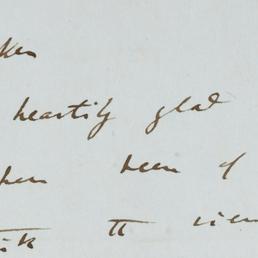 Summary
Hermaphrodite trees are enough to "knock" CD down. Can JDH observe Eucalyptus to see whether pollen and stigma mature at same time?
JDH's facts showing European plants are more common in southern Australia than in South America are disturbing because they are improbable on CD's views of migration.
JDH said he would give examples of Australian forms that have migrated north along the mountains of the Malay Archipelago.
| | |
| --- | --- |
| Author:   | Charles Robert Darwin |
| Addressee:   | Joseph Dalton Hooker |
| Date:   | 14 Nov [1858] |
| Classmark:   | DAR 114: 254 |
| Letter no:   | DCP-LETT-2361 |