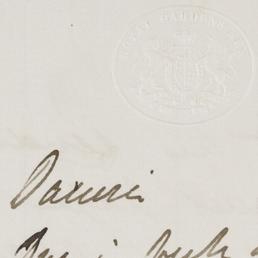 Summary
JDH recounts discussion at Royal Society over Günther's paper on distribution and affinities of gigantic tortoises ["Description of the living and extinct races of gigantic land-tortoises, Parts III and IV", Proc. R. Soc. Lond. 25 (1876–7): 506–7]. Huxley suggests they are Miocene relics.
Royal Society will publish Frank's Dipsacus paper [but see 10971 and 11073].
Thiselton-Dyer will review Cross and self-fertilisation.
| | |
| --- | --- |
| Author:   | Joseph Dalton Hooker |
| Addressee:   | Charles Robert Darwin |
| Date:   | 27 Jan 1877 |
| Classmark:   | DAR 104: 77–9 |
| Letter no:   | DCP-LETT-10817 |