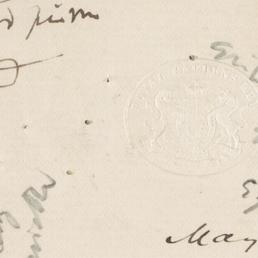 Summary
WTT-D's statement perverted by Times [4 May 1878, p. 6, on WTT-D's Royal Institution lectures on vegetable morphology].
S. H. Vines's work on light inhibition of Phycomyces hyphae ["The influence of light upon the growth of unicellular organs" (1878), Arb. Bot. Inst. Würzburg 2 (1882): 133–47] suggests heliotropism in green plants is independent of, and more primitive than, photosynthesis.
Heliotropism in aerial roots.
Frank Darwin's work.
| | |
| --- | --- |
| Author:   | William Turner Thiselton-Dyer |
| Addressee:   | Charles Robert Darwin |
| Date:   | 11 May 1878 |
| Classmark:   | DAR 209.8: 154 |
| Letter no:   | DCP-LETT-11503 |