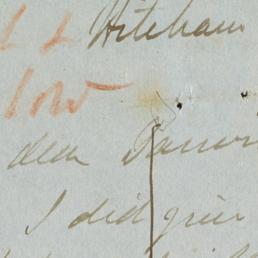 Summary
JDH on "highness" of Coniferae: they are genuine Dicotyledons, not a link to cryptogams; that is a geologists' fallacy. Thus they are highest plants in Carboniferous.
Does not agree with CD's "elastic" species theory. Long correspondence with Lyell on this.
| | |
| --- | --- |
| Author:   | Joseph Dalton Hooker |
| Addressee:   | Charles Robert Darwin |
| Date:   | [29 June 1854] |
| Classmark:   | DAR 205.9: 383 |
| Letter no:   | DCP-LETT-1576 |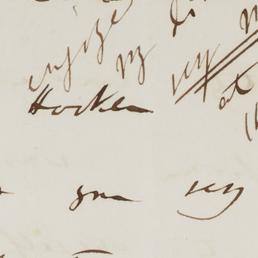 Summary
CD gives his definition of "highness" and "lowness" as "morphological differentiation" from a common embryo or archetype. JDH's view, with which CD agrees when it can be applied, is the same as Milne-Edwards', i.e., the physiological division of labour. There is little agreement among zoologists and CD admits his own lack of clarity.
| | |
| --- | --- |
| Author:   | Charles Robert Darwin |
| Addressee:   | Joseph Dalton Hooker |
| Date:   | 27 [June 1854] |
| Classmark:   | DAR 114: 121 |
| Letter no:   | DCP-LETT-1573 |