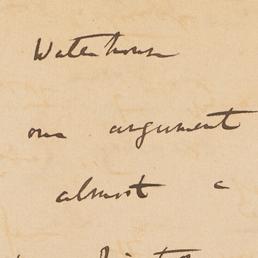 Summary
Has no objection to uniting Monotremata and other marsupials but would object to doing so solely on ground that Monotremata consists of only two species. Members of a natural group need not share common character so long as they are linked with those which do. Believes that if every organism that ever lived were collected, a perfect series would be presented. What are reasons that unite Aptera and Diptera?
| | |
| --- | --- |
| Author:   | Charles Robert Darwin |
| Addressee:   | George Robert Waterhouse |
| Date:   | [31 July 1843] |
| Classmark:   | DAR 185: 69 |
| Letter no:   | DCP-LETT-685 |
Matches: 1 hit
… By Charles Darwin. London: John Murray. 1859. Waterhouse, George Robert. 1846. A natural …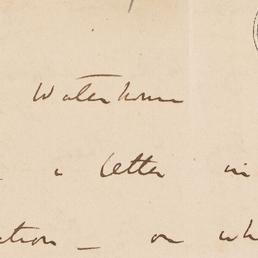 Summary
Classification consists of grouping beings according to descent from common stocks. Analogies are resemblances between forms not inherited from common stocks. Neither number of species nor grade of organisation should be considered in classification. Admits that caution is necessary in admitting a few species to form a group of rank equal to one containing many species.
| | |
| --- | --- |
| Author:   | Charles Robert Darwin |
| Addressee:   | George Robert Waterhouse |
| Date:   | [26 July 1843] |
| Classmark:   | DAR 185: 68 |
| Letter no:   | DCP-LETT-684 |
Matches: 1 hit
… natural theology, and natural selection, 1838–1859. Cambridge: Cambridge University Press. …