Bad Request
Your browser sent a request that this server could not understand.

---
Apache Server at dcp-public.lib.cam.ac.uk Port 443
Summary
In April 1838, Darwin began recording the titles of books he had read and the books he wished to read in Notebook C (Notebooks, pp. 319–28). In 1839, these lists were copied and continued in separate notebooks. The first of these reading notebooks (DAR 119…
Summary
Friendship|Mentors|Class|Gender In its broadest sense, a scientific network is a set of connections between people, places, and things that channel the communication of knowledge, and that substantially determine both its intellectual form and content,…
Summary
The Beagle was a sort of floating library.  Find out what Darwin and his shipmates read here.
Summary
The seven-year period following Darwin's return to England from the Beagle voyage was one of extraordinary activity and productivity in which he became recognised as a naturalist of outstanding ability, as an author and editor, and as a professional…
Summary
In 1882, Darwin reached his 74th year Earthworms had been published the previous October, and for the first time in decades he was not working on another book. He remained active in botanical research, however. Building on his recent studies in plant…
Summary
Here is a list of people that appeared in the photograph album Darwin received for his birthday on 12 February 1877 from scientific admirers in the Netherlands. Many thanks to Hester Loeff for identifying and researching them. No. …
Summary
Darwin's work on barnacles, conducted between 1846 and 1854, has long posed problems for historians. Coming between his transmutation notebooks and the Origin of species, it has frequently been interpreted as a digression from Darwin's species work. Yet…
Summary
This list includes papers read by Darwin to the Geological Society of London, his books on the geology of the Beagle voyage, and other publications on geological topics.  Author-date citations refer to entries in the Darwin Correspondence Project's…
Summary
List of people appearing in the photograph album Darwin received from scientific admirers in the Netherlands for his birthday on 12 February 1877. We are grateful to Hester Loeff for providing this list and for permission to make her research available.…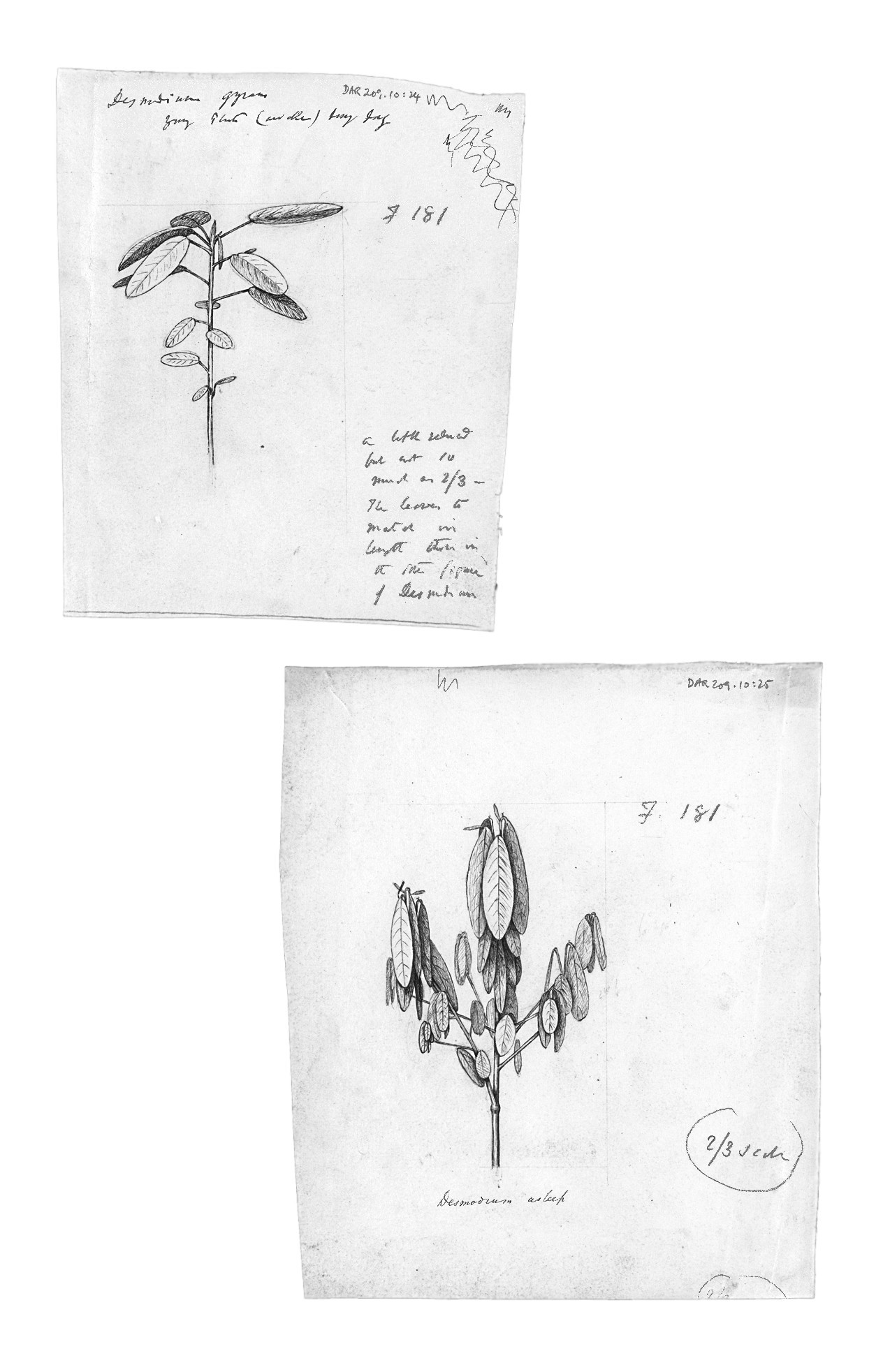 Summary
'My heart & soul care for worms & nothing else in this world,' Darwin wrote to his old Shrewsbury friend Henry Johnson on 14 November 1880. Darwin became fully devoted to earthworms in the spring of the year, just after finishing the manuscript of…
Summary
'a humble toadyish follower…': Not all pictures of Darwin during the Beagle voyage are flattering.  Published here for the first time is a complete transcript of a satirical account of the Beagle's brief visit in 1836 to the Cocos Keeling islands…
Summary
[f.146r Title page] Voyages of the Adventure and Beagle Supplement / to the 2nd 3rd and Appendix Volumes of the First / Edition Written / for and in the name of the Author of those / Volumes By J.C. Ross. / Sometime Master of a…