Bad Request
Your browser sent a request that this server could not understand.

---
Apache Server at dcp-public.lib.cam.ac.uk Port 443
Summary
On 7 January 1860, John Murray published the second edition of Darwin's Origin of species, printing off another 3000 copies to satisfy the demands of an audience that surprised both the publisher and the author. It wasn't long, however, before 'the…
Summary
At the start of 1863, Charles Darwin was actively working on the manuscript of The variation of animals and plants under domestication, anticipating with excitement the construction of a hothouse to accommodate his increasingly varied botanical experiments…
Summary
The year was marked by three deaths of personal significance to Darwin: Hugh Falconer, a friend and supporter; Robert FitzRoy, captain of the Beagle; and William Jackson Hooker, director of the Royal Botanic Gardens, Kew, and father of Darwin's friend…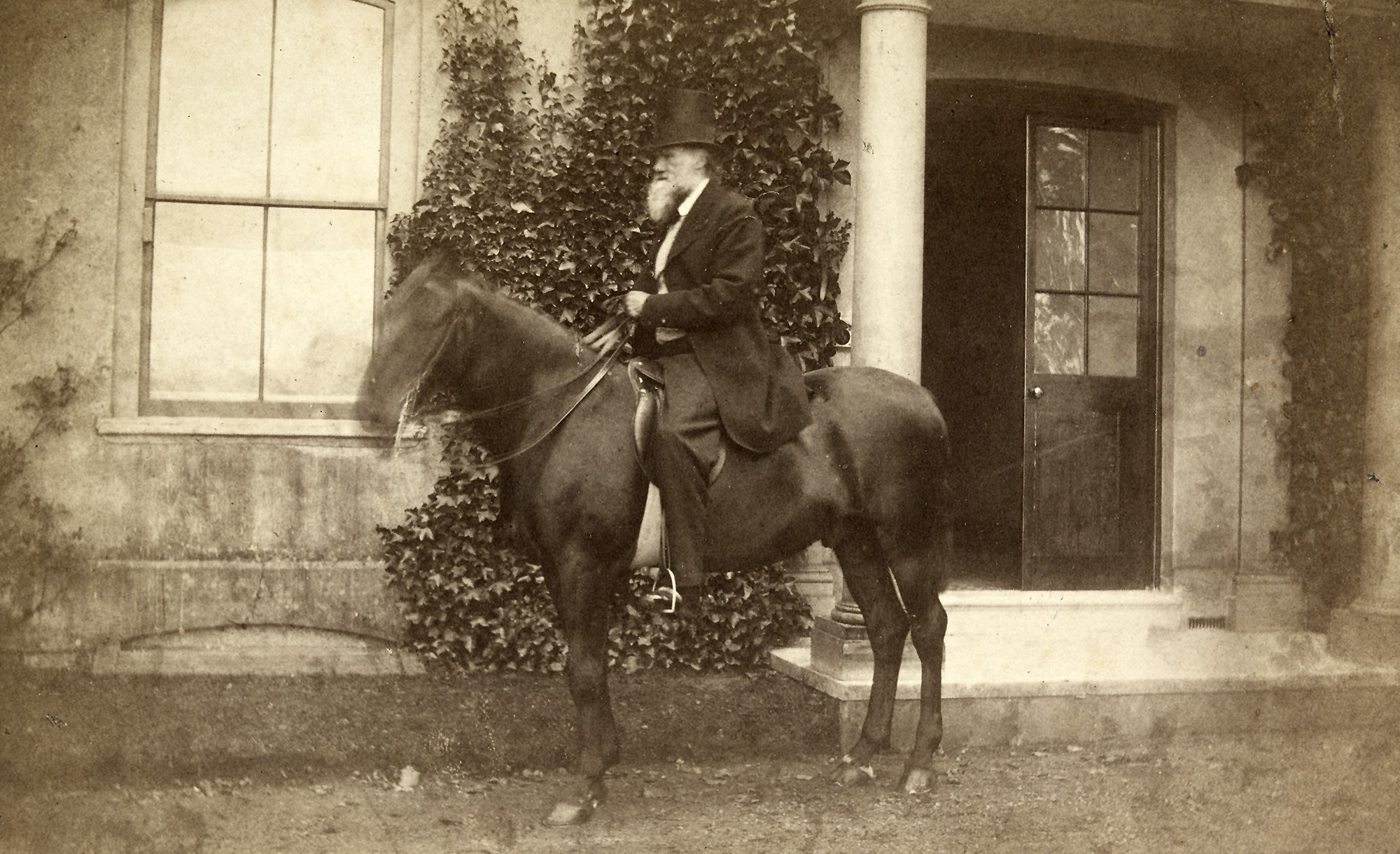 Summary
The year 1866 began well for Charles Darwin, as his health, after several years of illness, was now considerably improved. In February, Darwin received a request from his publisher, John Murray, for a new edition of  Origin. Darwin got the fourth…
Summary
Observers | Fieldwork | Experimentation | Editors and critics | Assistants Darwin's correspondence helps bring to light a community of women who participated, often actively and routinely, in the nineteenth-century scientific community. Here is a…
Summary
Design|Personal Belief|Beauty|The Church Perhaps the most notorious realm of controversy over evolution in Darwin's day was religion. The same can be said of the evolution controversy today; however the nature of the disputes and the manner in…
Summary
In 1882, Darwin reached his 74th year Earthworms had been published the previous October, and for the first time in decades he was not working on another book. He remained active in botanical research, however. Building on his recent studies in plant…
Summary
On receiving a photograph from Charles Darwin, the American botanist Asa Gray wrote on 11 July 1864: 'the venerable beard gives the look of your having suffered, and … of having grown older'.  Because of poor health, Because of poor health, Darwin…
Summary
In April 1838, Darwin began recording the titles of books he had read and the books he wished to read in Notebook C (Notebooks, pp. 319–28). In 1839, these lists were copied and continued in separate notebooks. The first of these reading notebooks (DAR 119…
Summary
When Darwin resumed systematic research on emotions around 1866, he began to collect observations more widely and composed a list of queries on human expression. A number of handwritten copies were sent out in 1867 (see, for example, letter to Fritz Muller…
Summary
  Contemporary writing Anon., The English matron: A practical manual for young wives, (London, 1846). Anon., The English gentlewoman: A practical manual for young ladies on their entrance to society, (Third edition, London, 1846). Becker, L. E.…
Summary
... the atheistical cats, or the old fogies in Cambridge? We've suggested a few - some funny, some serious - but all letters you can read here.
Matches: 1 hits
… ... the atheistical cats, or the old fogies in Cambridge? We've suggested a few - some funny, some …