From W. E. Darwin   [19 May 1864]
S.ton
Thursday
My Dear Father,
I forgot to thank Mama for cornplaster in her last, my corns are better from Banting I think.1
I went to Lyndhurst yesterday, & sent little boys in the bogs to pick Menyanthes,2 & there were both kinds, which I send in tin case. Also drawings of pollen & anthers.3
The long styled had decidedly the largest stigma, & the short styled stigmas were very unequal in size4   I have not yet counted the proportion but will,5 & keep the flowers in case you want anything more.
I got your Cowslip this morning & will measure it.6
I am going to write to a friend in the Isle of Wight about Rhamnus.7
I am very glad you are well
I enclose photographs   How many will you have.8
Your affect son | W E D—
[Enclosure 1]9
May 19— 1864
Menyanthes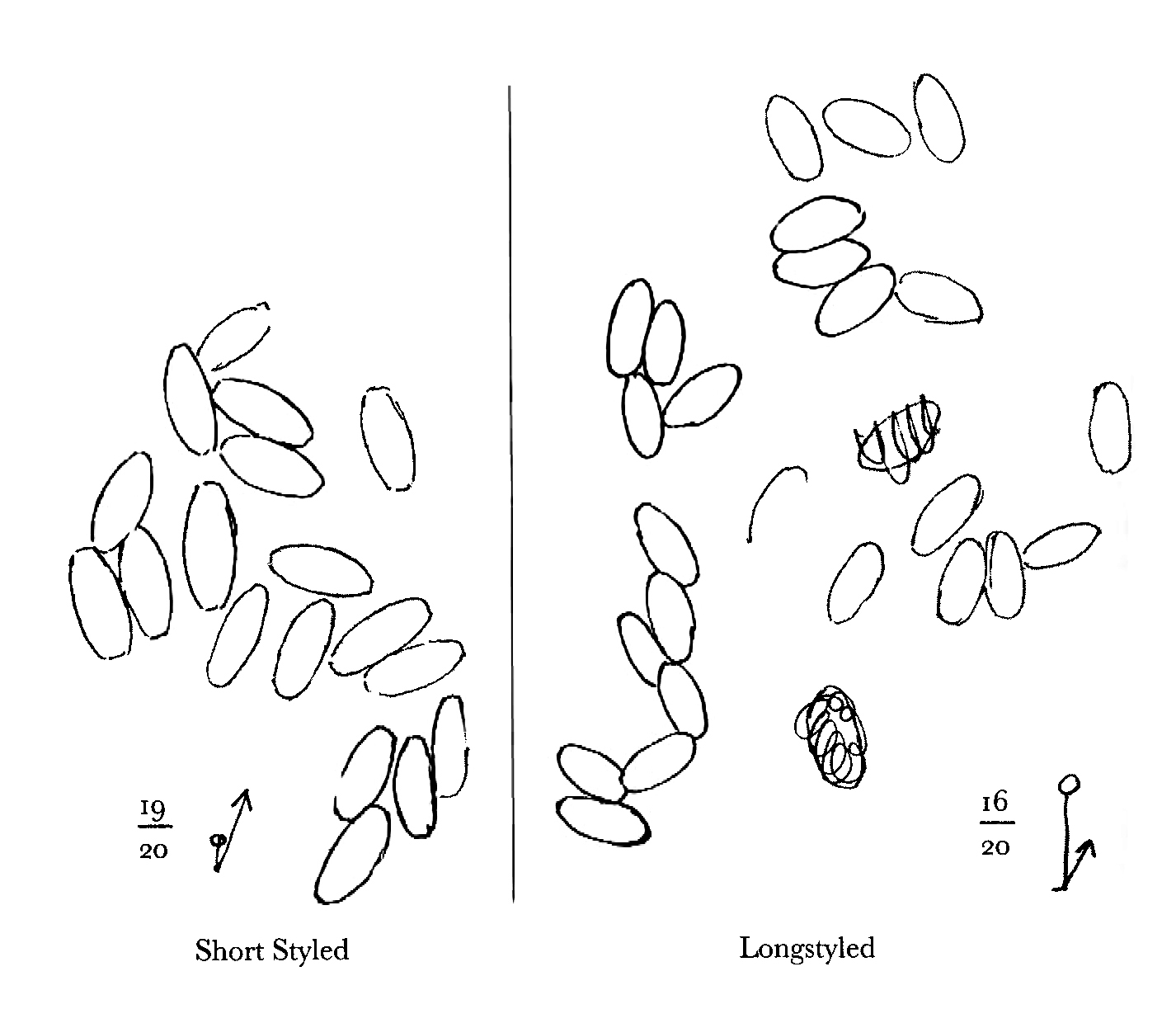 [Enclosure 2]10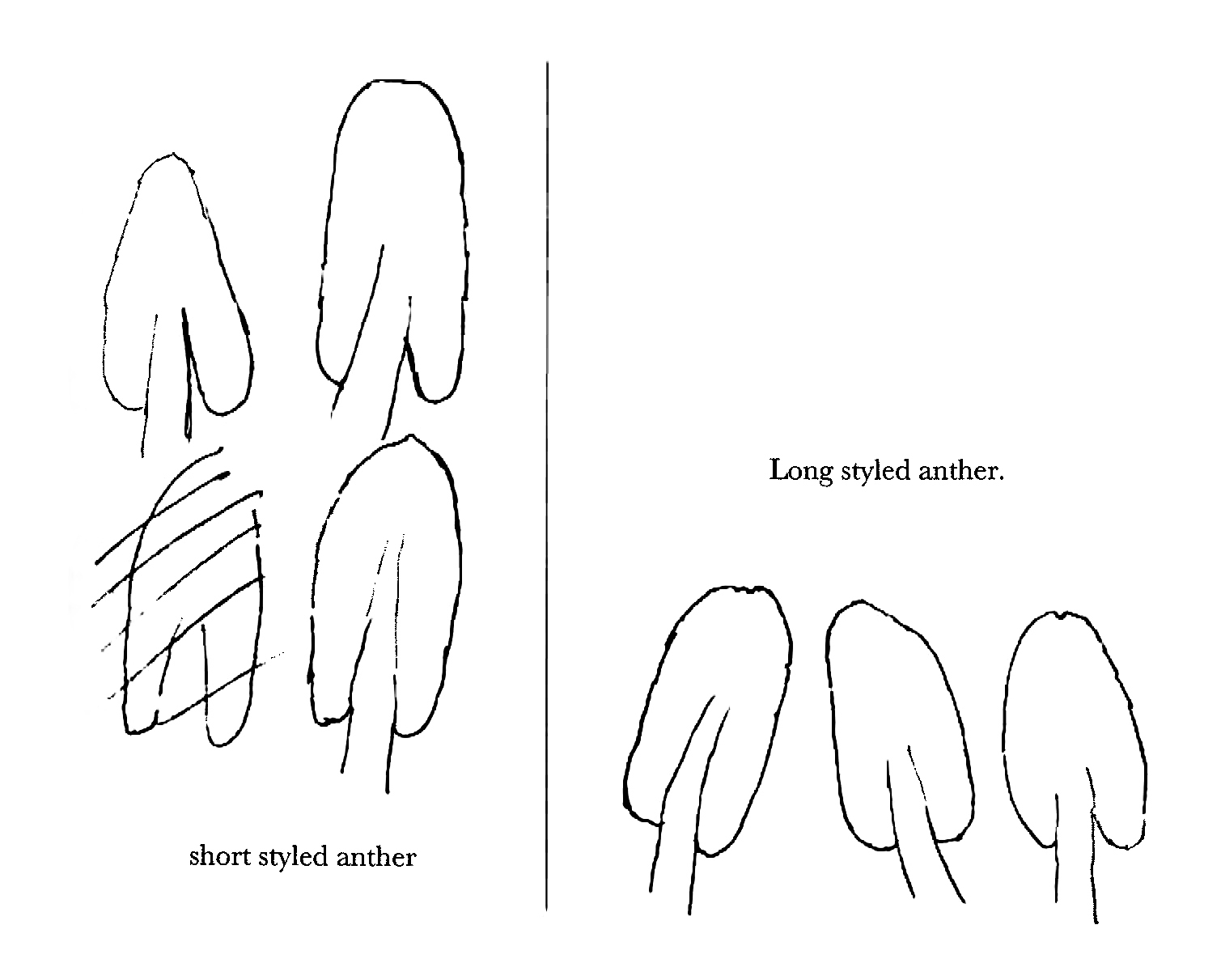 CD annotations
1.1 I forgot … think. 1.2] crossed pencil
3.1 The long styled … stigma,] scored red crayon
4.1 I got … Rhamnus. 5.1] crossed blue crayon
6.1 I am very … have. 7.1] crossed pencil
Top of letter: 'Menyanthes' pencil, circled pencil
Cover: '(Menyanthes)' ink, square brackets in original
Cover, verso: '(Menyanthes)' ink, square brackets in original
Top of enclosure 1: 'May 19— 1864' pencil
Enclosure 1, verso: 'Menyanthes' blue crayon
short-styled long-styled 19 = 16 : : 100 to x 19) 16, 0000 84.211
Top of enclosure 2: 'stamens from long-stamens of short-styled from larger   Variable—I do not believe in any constant difference'12 pencil
Footnotes
Bibliography
Banting, William. 1863. Letter on corpulence, addressed to the public. 2d edition. London: Harris/on & Sons.
Chambers: The Chambers dictionary. Edinburgh: Chambers Harrap Publishers. 1998.
Forms of flowers: The different forms of flowers on plants of the same species. By Charles Darwin. London: John Murray. 1877.
Summary
Sends specimens of Menyanthes with observations and drawings [see Forms of flowers, p. 115].
Letter details
Letter no.

DCP-LETT-4502

From

To

Sent from

Southampton

Postmark

MY 19 64

Source of text

Physical description

ALS 4pp †, diags 2pp †