From W. H. Miller   [14 May 1858]1
[Enclosure 1]2
For constructing model of bees cell of bristol board— With aid of card rhomb3 construct a figure like this—but with much more accuracy— on thin bristol board cut completely through in the black lines—and half through with sharp pointed knife applied to edge of a ruler—in the blue lines— I believe no further explanation is requisite—
or try it in thick paper folding in the blue lines and cutting in the black lines.4
[Enclosure 2]
Dodecahedron net traced from a plate in the Einleitung in die Krystallographie of Hermann Kopp.5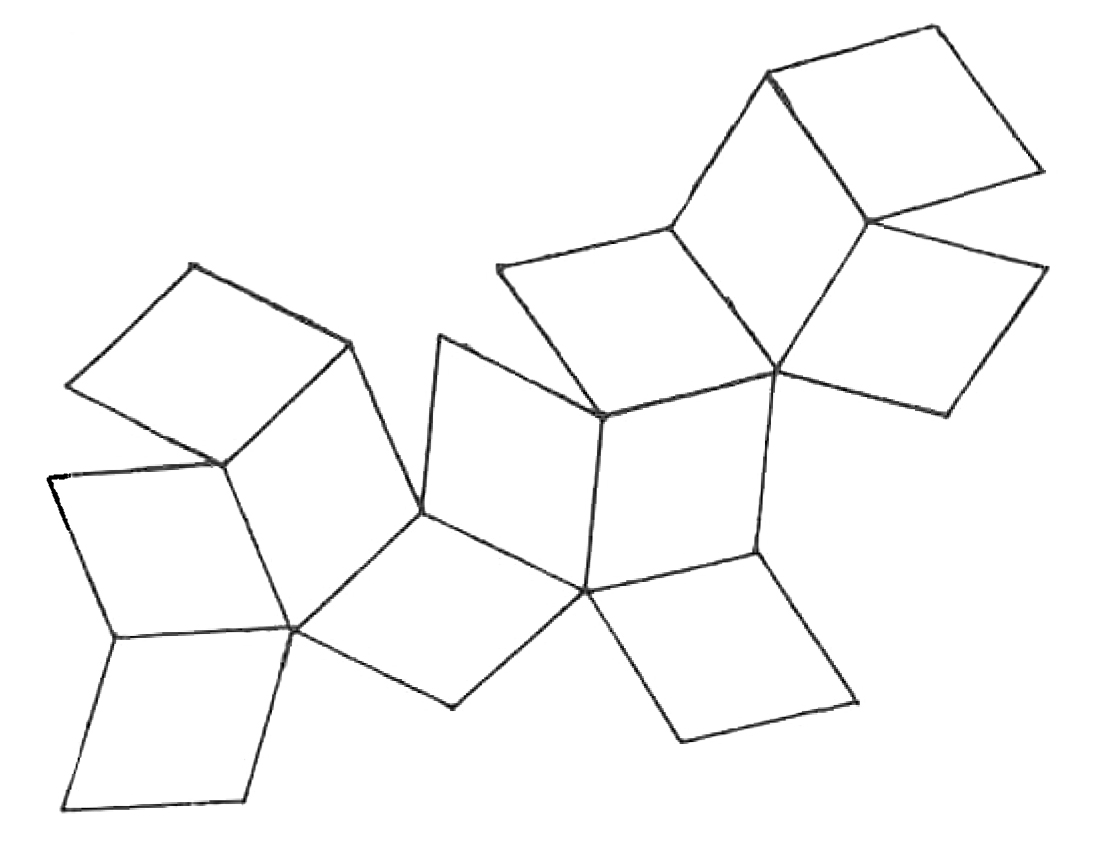 Figure of a dodecahedron. It may be converted into the figure of a cell by prolonging either the 6 lines parallel to A, or the 6 lines parallel to B.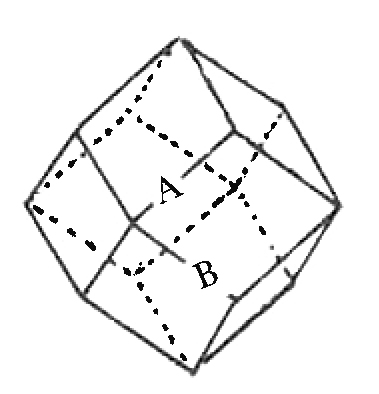 Footnotes
Bibliography
Kopp, Herman Franz Moritz. 1849. Einleitung in die Krystallographie und in die krystallographische Kenntniss der wichtigeren Substanzen. Braunschweig.
Origin: On the origin of species by means of natural selection, or the preservation of favoured races in the struggle for life. By Charles Darwin. London: John Murray. 1859.
[Waterhouse, George Robert.] 1835. Bee. In The penny cyclopædia of the Society for the Diffusion of Useful Knowledge, edited by Charles Knight, vol. 4, pp. 149–56. London: Charles Knight.
Summary
[Six fragments, mainly diagrams.] The geometry of bees' cells.
Letter details
Letter no.

DCP-LETT-2272

From

To

Sent from

Cambridge

Source of text

Physical description

diags 6pp