From W. T. Thiselton-Dyer   16 July 1877
Royal Gardens Kew
July 16, 1877
Dear Mr Darwin
I enclose seeds of all the species of Lotus I can lay hands upon. L. ornithopodiodes is amongst them.1 I am afraid I cannot guarantee accuracy in nomenclature or capability of germinating.
All our seeds of Neptunia failed to germinate. This is a testimony to your horticultural skill. I shall write to Australia for a fresh supply of seed.
Mimosa sensitiva we do not possess. a plant sent us from America under that name turned out to be M. albida and this I think you have.2
Strephium floribundum will go to you tomorrow. Passiflora gracilis I am afraid I can't manage but will make further enquiries.3
Malva peruviana we have not but I will write to Decaisne at Paris to see if he can supply it.4 Nor have we Averrhoa Carambola. I am sending however, Averrhoa Bilimbi which may be worth looking at. though I am afraid the leaves are not irritable   Hæmatoxylon Campechianum will go to you— I have only sent a small plant. As no doubt you know, it is the Logwood tree.5
I am sending you Senecio (Kleinia) ficoides, Cape of Good Hope; Cotyledon bracteosum, Mexico; and C. pulverulenta, California which I hope will have their bloom intact on arrival.6 You may sacrifice them if need be but we shd. be glad to have the plants back otherwise, especially the C. pulverulenta. Leaves of course may be freely removed.
I am sending you also a small [clump] of Nelumbium7 which shd. be kept growing in a tub of water in your warmest corner. The leaves have such a remarkable power of resisting wetting and look almost metallic in consequence when immersed. This may be thrown away when done with as also some Pistia Stratiotes8 which simply floats in water in a stove and is equally averse to wetting.
The habit of the Nelumbium to resist wetting is singular because it is no distant ally of Sarracenia and a morphological comparison has been instituted between the saucer like leaves of the one and the urn-shaped leaves of the other.9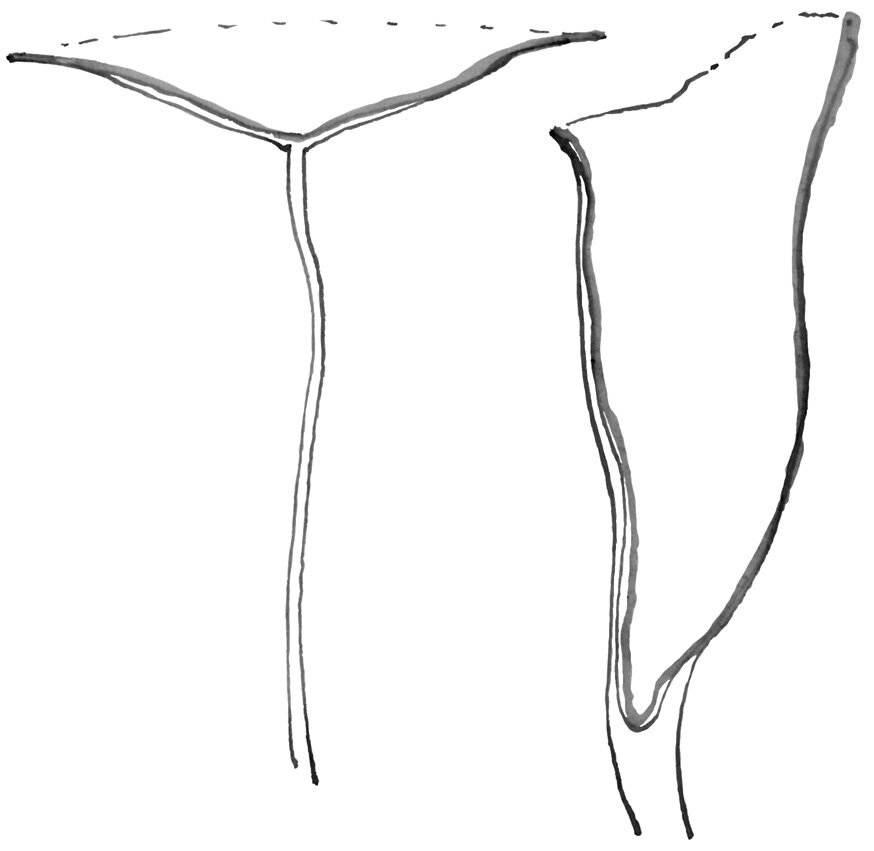 The notion was that the upper surface in Sarracenia was only more depressed than in Nelumbium
You see I cannot give heed to your admonition not to write letters. But assisting you is a relief in the general monotony of routine. I am delighted to send you anything you want and would transfer the whole establishment to Down if it lay in my power and you thought it wd. help you
Yours very sincerely | W. T. Thiselton Dyer
CD annotations
1.1 I enclose … germinate. 2.1] crossed pencil
Top of letter: 'Only names of Plants' pencil
Footnotes
Bibliography
Baillon, Ernest Henri. 1870. Sur le développement des feuilles des Sarracenia. [Read 7 November 1870.] Comptes rendus hebdomadaires de séances de l'Académie des sciences 61: 630–2.
Movement in plants: The power of movement in plants. By Charles Darwin. Assisted by Francis Darwin. London: John Murray. 1880.
Summary
Is forwarding several plants requested by CD.
Letter details
Letter no.

DCP-LETT-11056

From

To

Sent from

Kew

Source of text

Physical description

ALS 8pp †